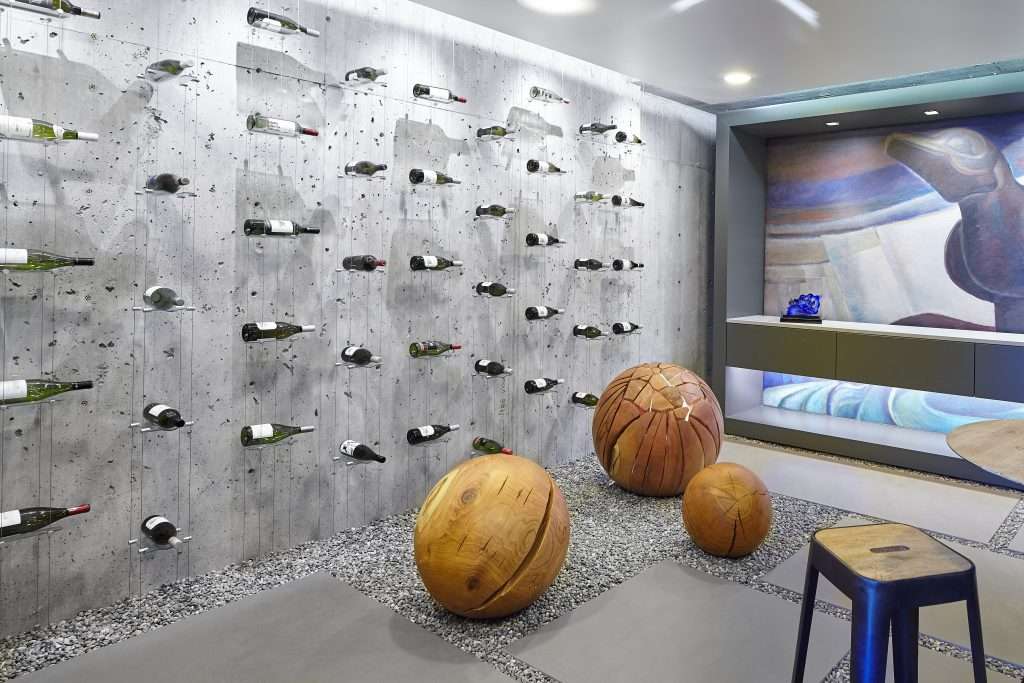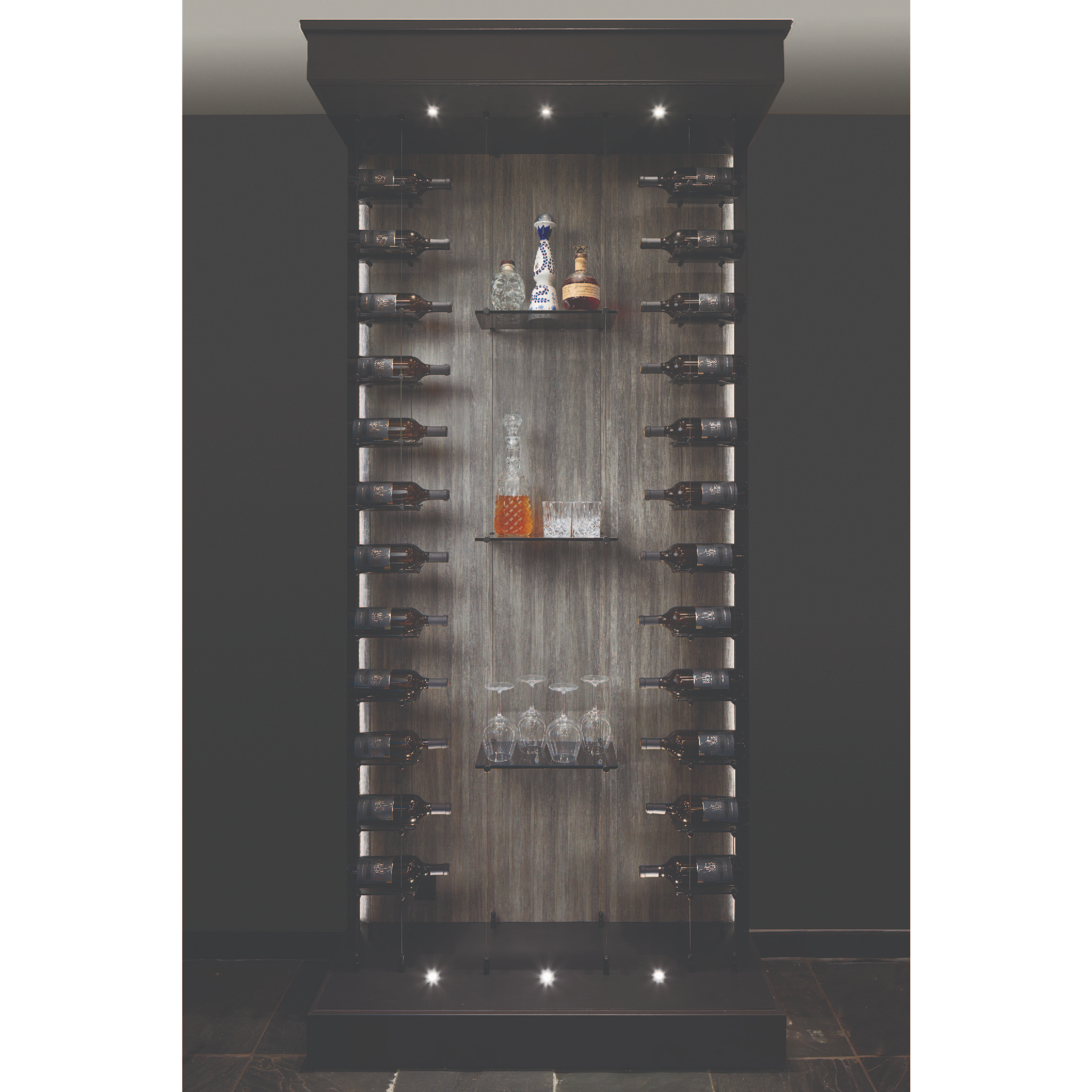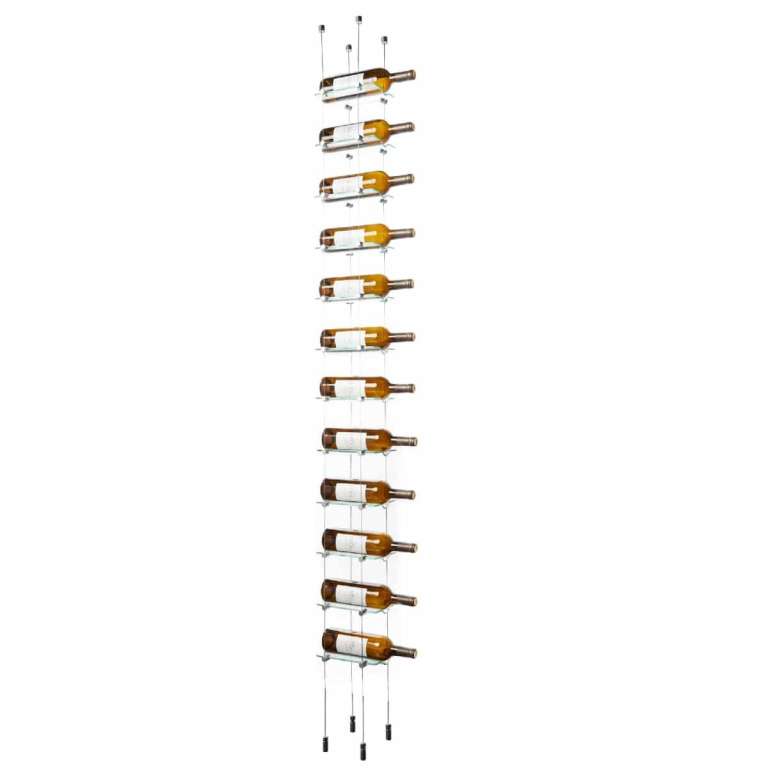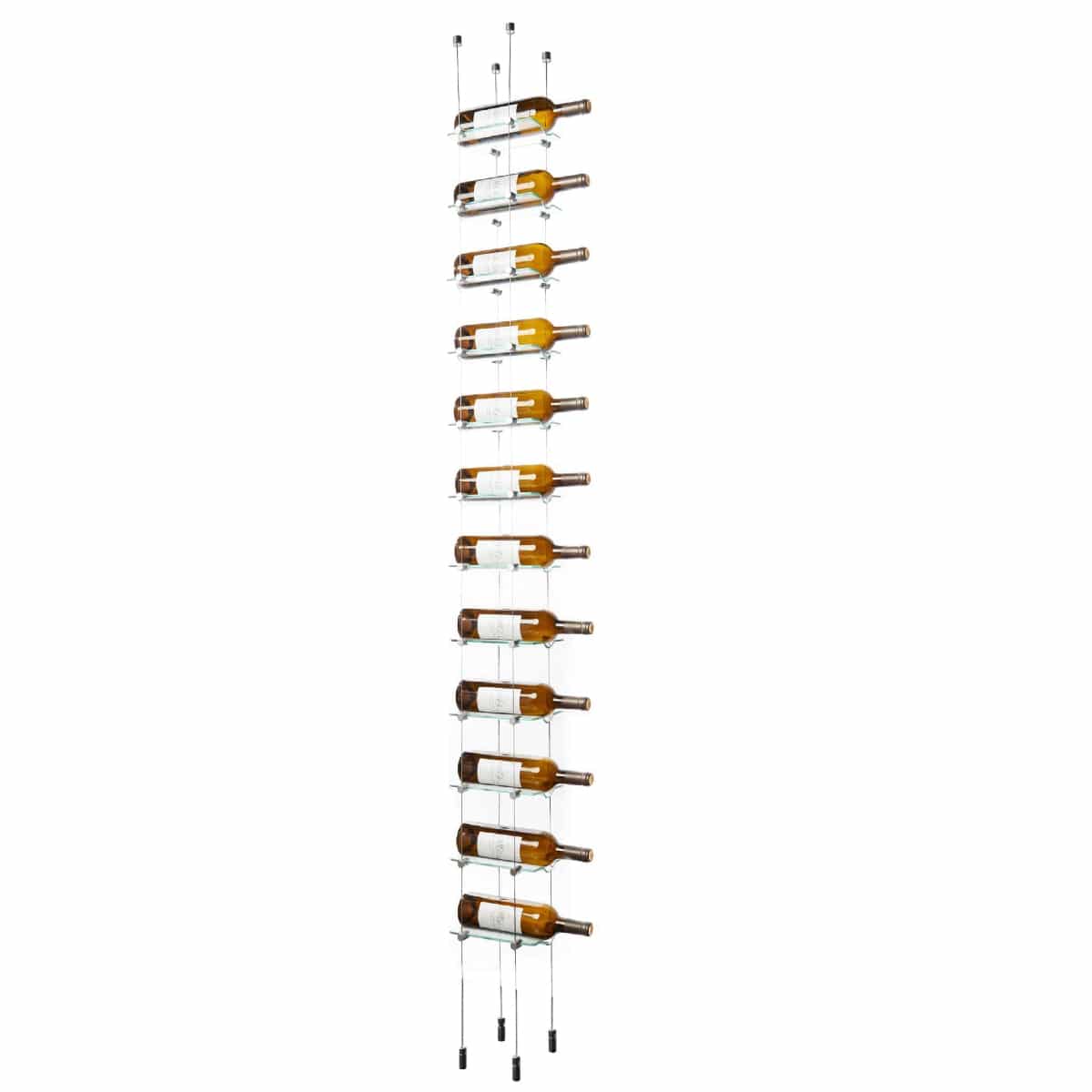 Float Wine Racking – 12 Bottle Kit
How does the Float wine display system work?
This racking is customizable to fit your design needs. Each column consists of four high-tension cables and glass bottle holders. Space bottles farther apart for a beautiful minimalist wine storage solution.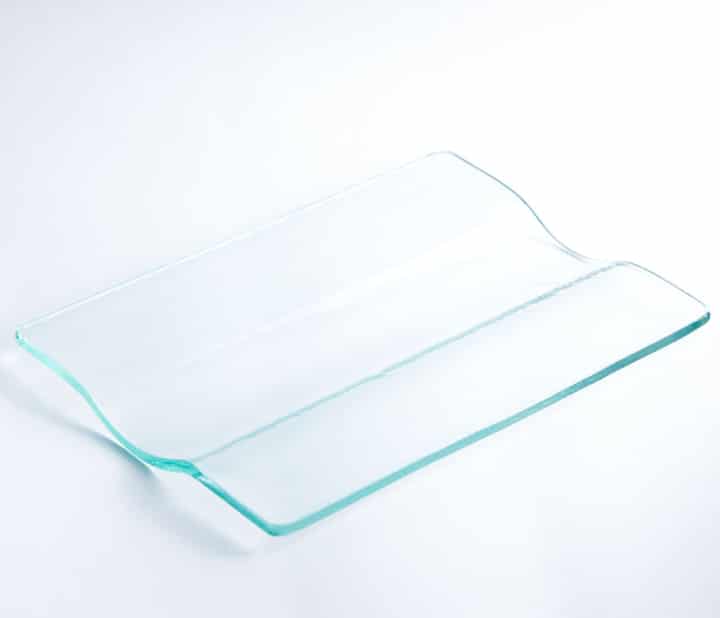 Float Light with Clear Glass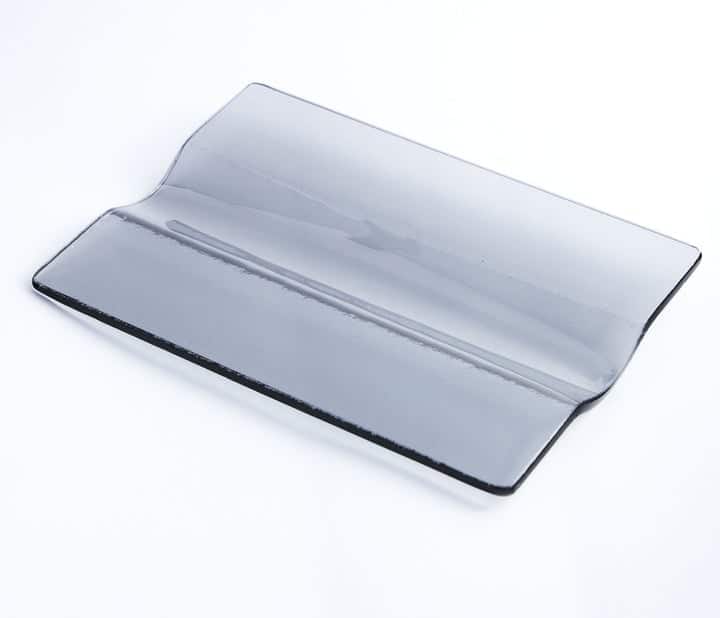 Float Light with Grey Glass
Choose from Two Hardware Finishes
Tension sets are available in satin chrome or matte black finish.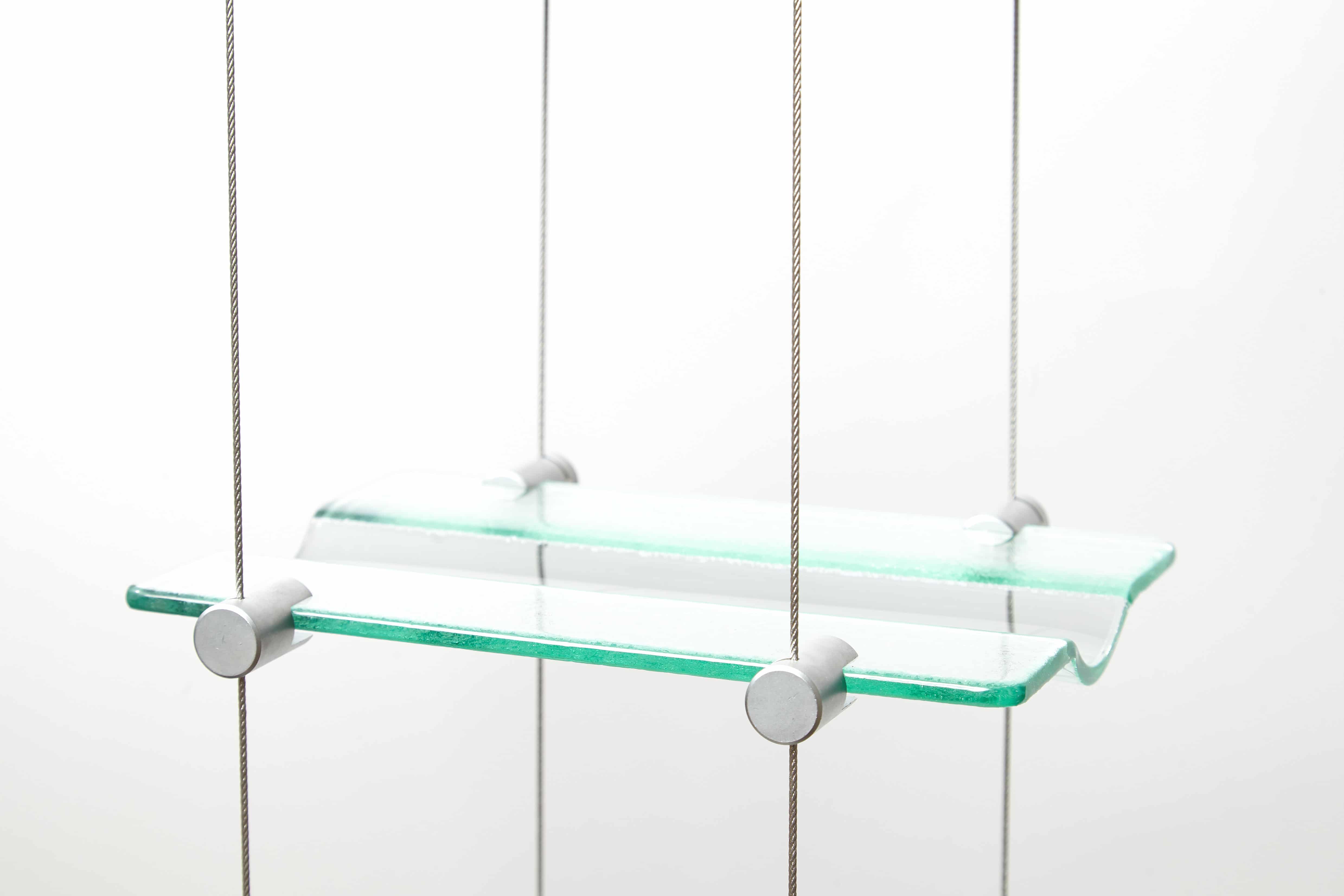 Satin Chrome (shown with clear glass)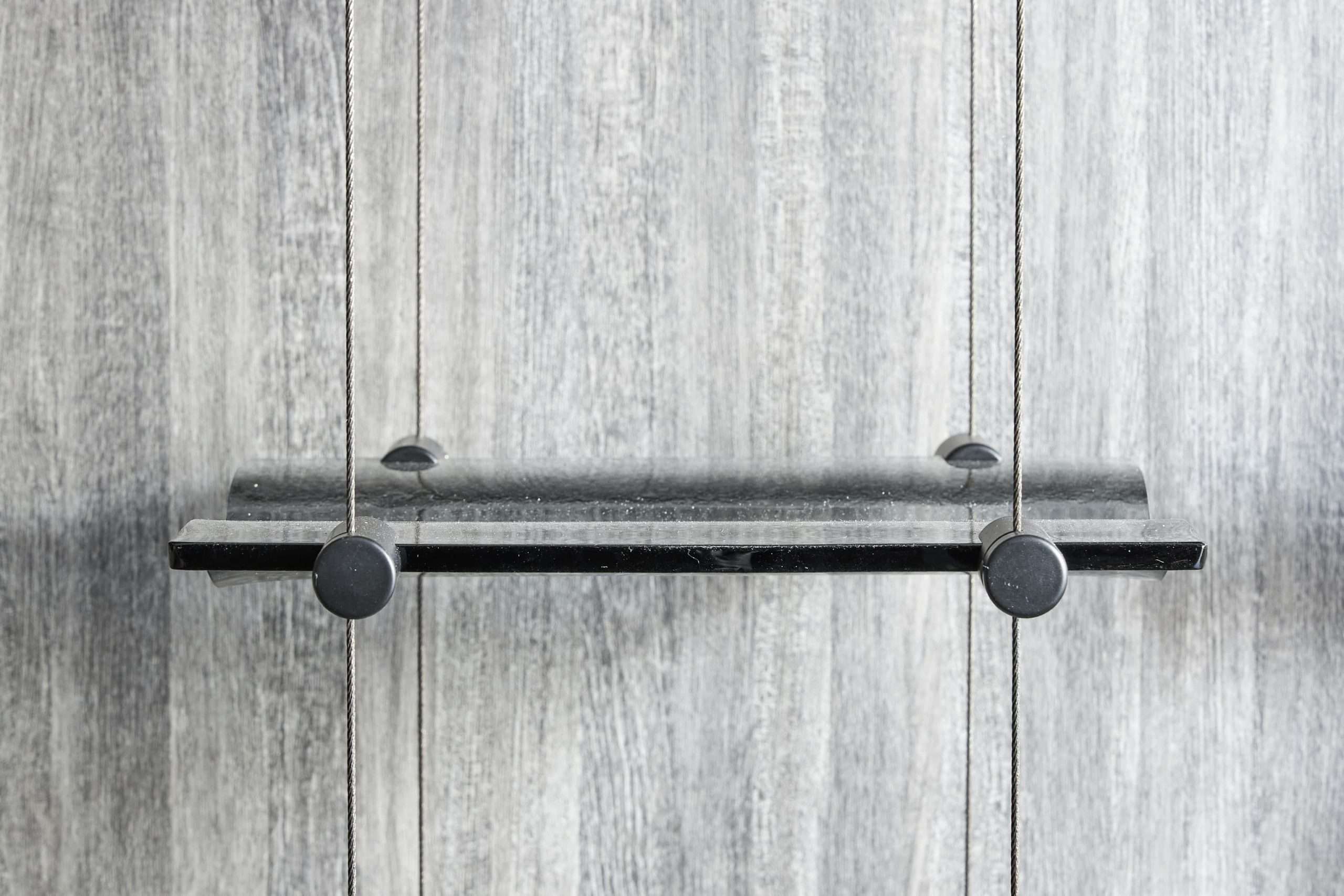 Matte Black (shown with light grey glass)
Face Bottles Neck or Label Forward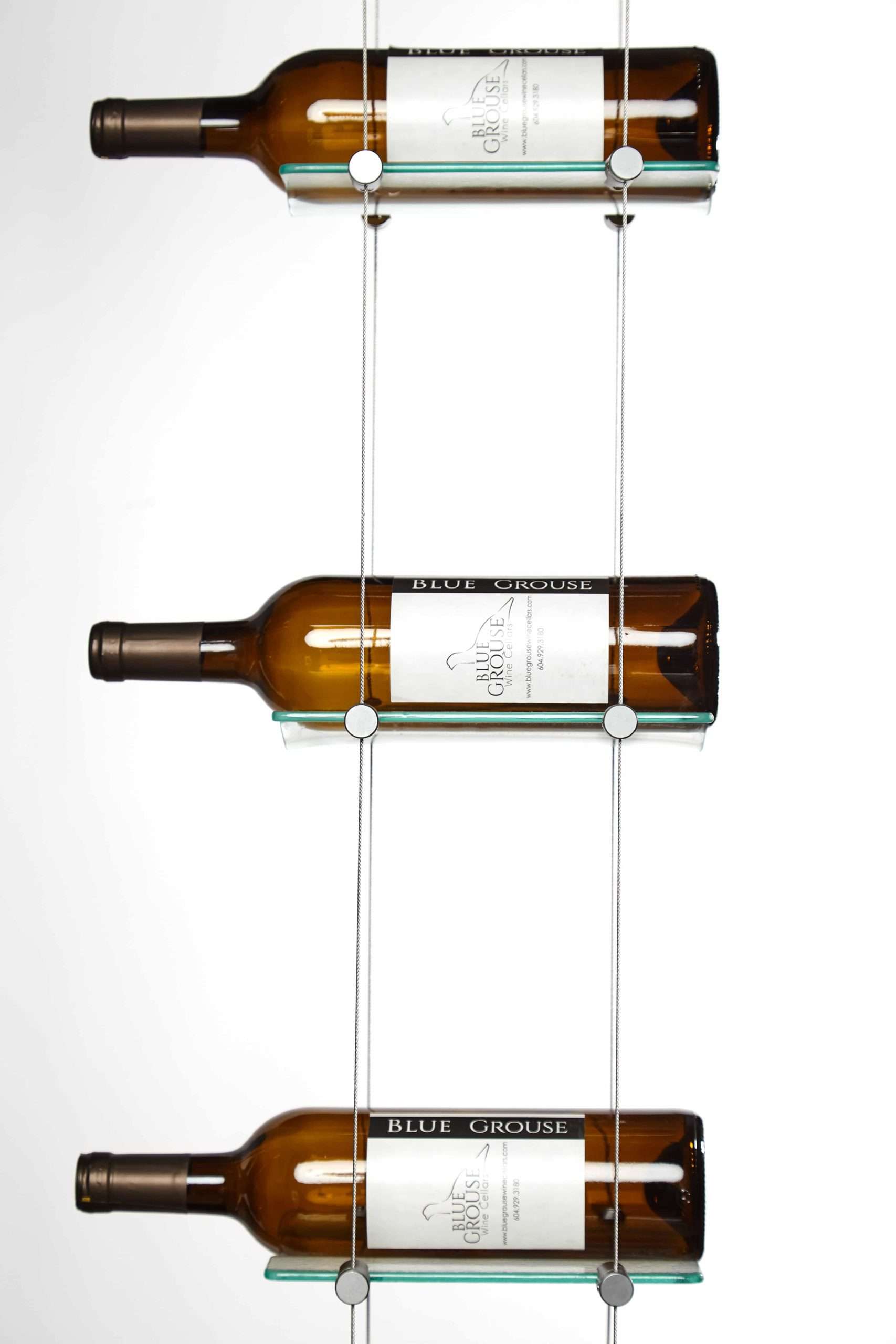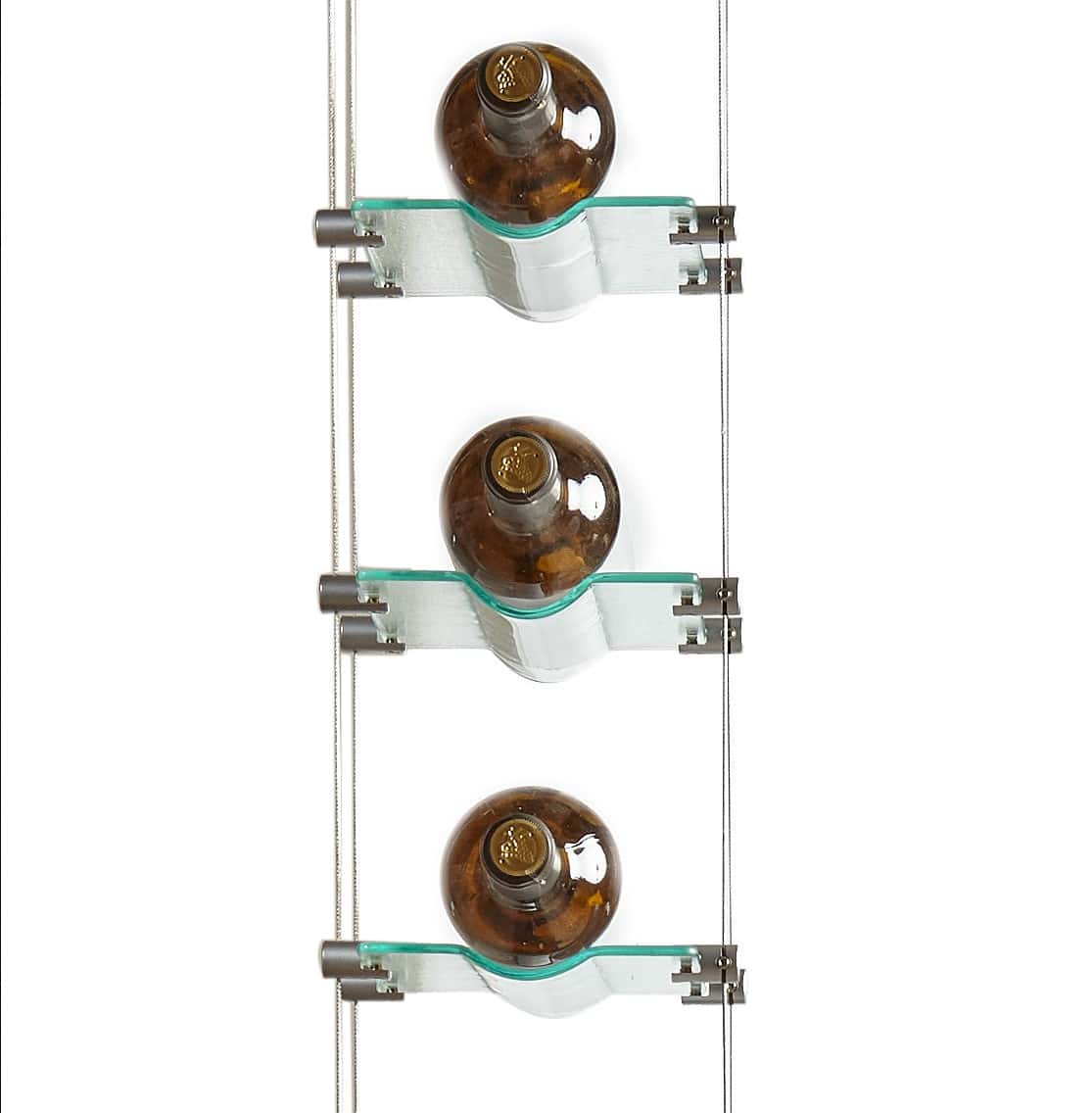 Dimensions of the Float Wine Display System
Height: Standard cables can extend up to 10 feet high. Longer cables can be special ordered for taller ceilings.
Width: Label out displays should be spaced so that each column occupies a minimum of 13″.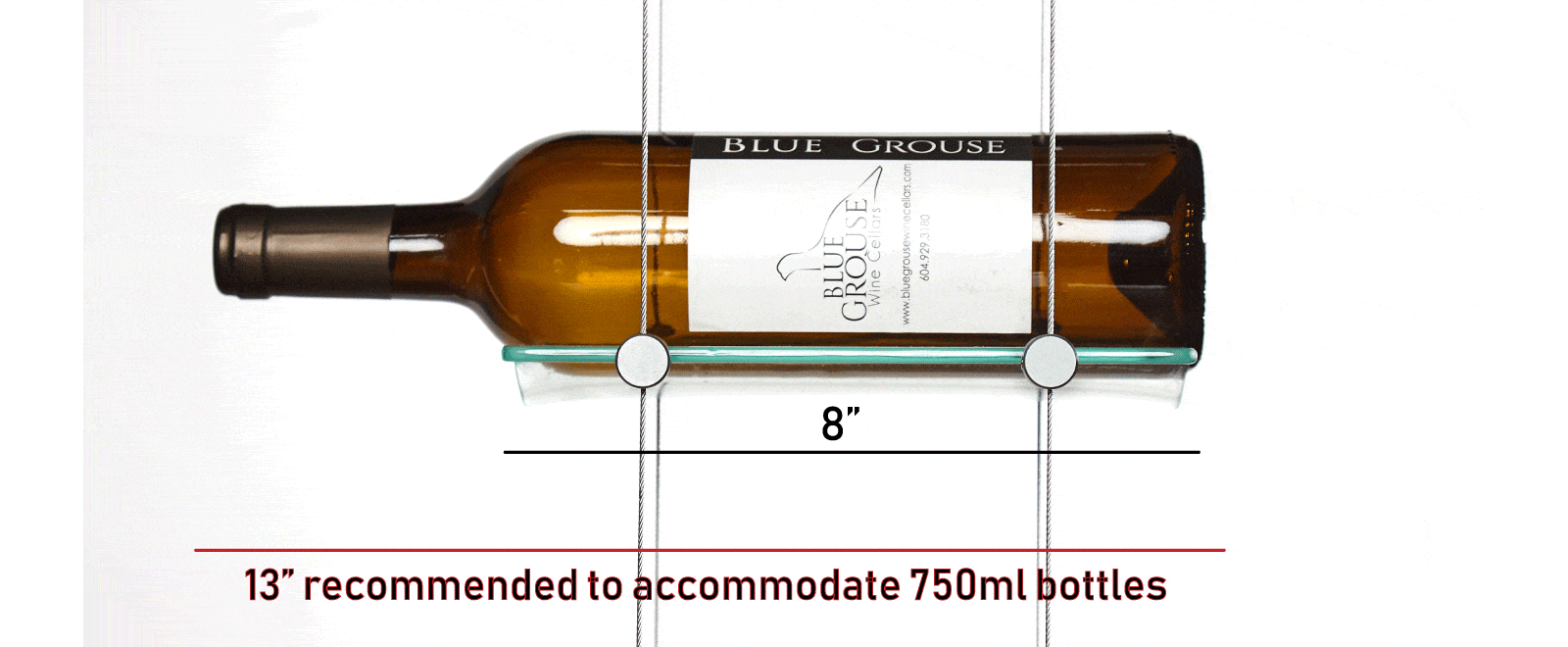 Neck out displays require a minimum column width of 7″.

Vertical Bottle Spacing: A minimum of 4″ will accommodate most standard 750ml bottles.
Bottle Sizes: The Float wine display system's glass plates will fit most 750ml, Champagne, and 1.5-liter magnum bottles.
Contact us for a free design proposal and quote to fit your space.
Structural Requirements
Preconstruction requirements in the floor and ceiling are critical to follow for proper installation of the Float wine display system.
A minimum 3/4″ plywood backing or similar structural framing is required. Please contact us for more information
Ready to Buy?
Order quick kits or individual components below or Contact us for complimentary design assistance.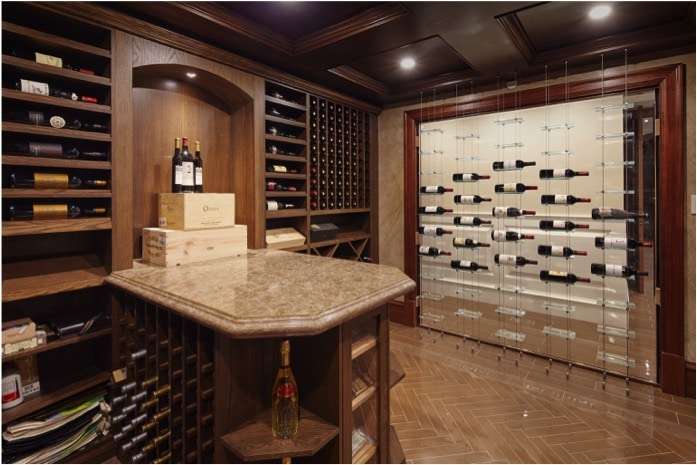 Sat - Sun 9 AM - 1 PM CST