Wine Guardian Ceiling Mount Systems
Elevate your wine storage experience with Wine Guardian Ceiling Mounted Wine Cooling Systems, where sophistication meets functionality in the world of wine cellars. These cutting-edge cooling systems, proudly carrying the trusted Wine Guardian brand, offer a seamless and space-efficient solution for maintaining the perfect wine storage environment. Whether you're a passionate wine collector with a dedicated cellar or a commercial establishment catering to wine enthusiasts, these ceiling-mounted systems are designed to deliver unparalleled performance.
Wine Guardian's Ceiling Mounted Cooling Systems prioritize precise temperature and humidity control, ensuring your wines mature gracefully and retain their exquisite flavors. The innovative ceiling-mounted design optimizes space utilization while providing even distribution of cool air throughout the cellar, guaranteeing that every bottle enjoys the same impeccable conditions. This discreet placement also maintains the aesthetic integrity of your wine cellar, allowing it to shine as a showcase for your prized collection. With Wine Guardian Ceiling Mounted Cooling Systems, you can trust in a brand synonymous with excellence, making your wine cellar an oasis for your cherished vintages.
All Our Consultants Have
Over 10 Years Experience
Wine Guardian Cooling Units
(16)

(8)

(4)

(13)

(4)

(5)

(4)

(2)
Wine Cellar Cooling Questions?
Our wine cellar experts are ready to assist in finding the ideal wine-cooling unit for your cellar. Just tell us the style, size, budget, and cellar details – we'll handle the rest.
Call Us
Features of Ceiling Mounted Wine Cellar Cooling Units
Ceiling-mounted for efficient space utilization in wine cellars.
Ensures even distribution of cooled air throughout the wine cellar for consistent temperature and humidity levels
Precise temperature control options for maintaining ideal wine storage conditions
Designed for low-noise operation to maintain a tranquil wine cellar environment.
Energy-efficient features to help reduce energy consumption and operating costs.
Available in different cooling capacities to suit various wine cellar sizes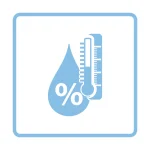 -> Multiple Cooling Options
​Flexible Wine Cooling Units
Wine Guardian manufactures highly adaptable systems designed to cater to a wide range of wine storage needs. Their top-tier through-wall, ducted, and split systems adhere to the most rigorous industry standards.
Every unit is crafted to commercial-grade excellence, proudly made in the United States, and comes with an extensive selection of features and customizable options."
Most wine cooling units have ducting options for noise reduction.
Exceptional craftsmanship and top-quality materials.
Available in ducted, through-wall, and split system models.
Humidification choices are available.
Backed by a 2-year factory warranty
Frequently Asked Questions
Certainly! Here are some frequently asked questions (FAQs) about ceiling-mounted wine cooling systems:
Remember that the suitability of a ceiling-mounted wine cooling system depends on the specific requirements and characteristics of your wine cellar, so it's advisable to consult with a professional before making a final decision.