Humidifiers For Wine Guardian
Humidifiers are designed to increase humidity levels in any size commercial or residential wine cellar. As with all our products. They are uniquely designed to deliver superior performance. And reliability to ensure your fine wine collection ages at its finest. Wine Guardian's stylish humidifier is available for ducted and ducted split systems.  As either integrated or freestanding units.
A humidifier will maintain 55-60% relative humidity in a properly constructed wine cellar. This humidifier can be easily added to an existing Wine Guardian.  With an adaptor kit and a water supply and drain tube. Integrated wine cellar humidifiers add moisture to the air at the wine cellar conditioning unit. Instead of directly in the wine cellar. These humidification systems mount directly to either side of our self-contained ducted cooling systems. Or duct split cooling units and add moisture directly into the airstream. With suggested humidity control up to a maximum of 60% RH. For 50Hz and 60Hz.
To achieve relative humidity above 60% RH, we recommend using a Wine Guardian standalone humidifier. Which is located inside your wine cellar. And will add moist air directly to your wine cellar.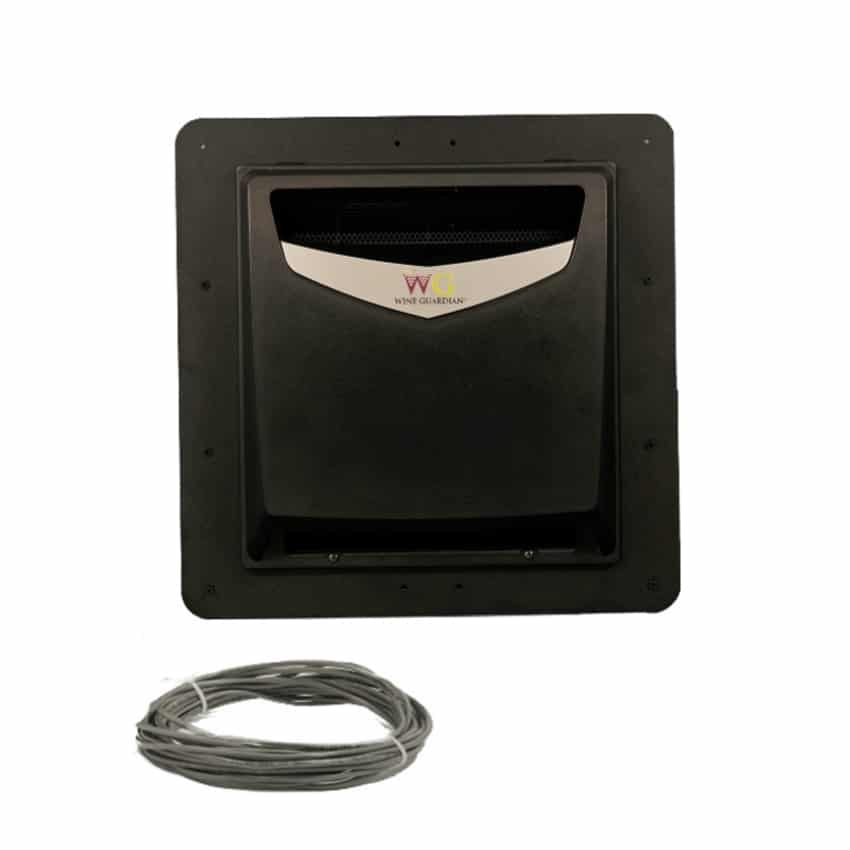 Sat – Sun 9 AM – 1 PM CST