Wine Guardian Pro Cooling Systems
Wine Guardian Pro Cooling Systems cater to both residential and commercial wine storage needs. Combining energy efficiency, quiet operation, and flexible installation options. With these pro cooling systems, you can trust in a brand synonymous with quality and innovation. Thus transforming your wine cellar into a haven for your most prized vintages.
These cooling systems feature 24-volt electronics and Wi-Fi compatibility. That integrates with smart thermostats and building management systems. • Ducted systems have integral compressor crankcase heaters for temperatures below 40°F. • Ducted Split systems' condensers are built to handle temperatures as low as -20°F. • The cooling unit includes high- and low-pressure switches to protect against mechanical glitches. • Installation and servicing are made quick and easy for efficient system setup. • Cooling unit offers multiple evaporator outlet locations for flexible ducting configurations. • Wine cooling units feature a sight glass to display refrigerant volume, speeding up service. • Such cooling systems have advanced cooling and humidity capabilities.
All Our Consultants Have
Over 10 Years Experience
Wine Guardian Cooling Units
(16)

(8)

(4)

(13)

(4)

(5)

(4)

(2)
Wine Cellar Cooling Questions?
Our wine cellar experts are ready to assist in finding the ideal wine-cooling unit for your cellar. Just tell us the style, size, budget, and cellar details – we'll handle the rest.
Call Us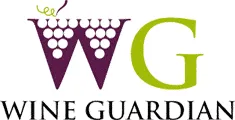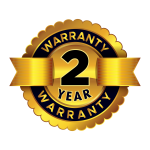 ​Flexible Wine Cooling Units
Wine Guardian manufactures highly adaptable systems made to cater to a wide range of wine storage needs. Their top-tier through-wall, ducted, and split systems adhere to the most rigorous industry standards.
Every unit is crafted to commercial-grade excellence. Proudly made in the United States, and comes with an extensive selection of features and customizable options."
Self-contained and split fully ducted systems.
For small to large wine cellars.
Works for Residential and Commercial wine cellars.
Serving temperature and electric heater options.
24V connection to add the smart home thermostat of your choice.
Precision Temperature Control.
Advanced Humidity Management.
Profession-Grade Performance.
Quiet Operation.
Flexible Installation.
Durable Construction.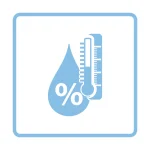 -> Multiple Cooling Options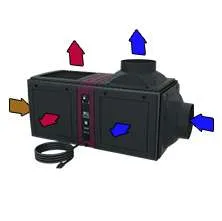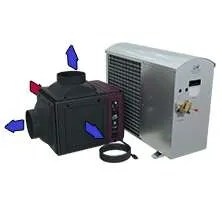 Frequently Asked Questions
Certainly! Here are some frequently asked questions (FAQs) about Wine Guardian Pro wine cooling systems: