Wood Case Bin Base Wine Rack
Capacity: 48 Bottles
Dimensions: 39 3/4″ High x 27 3/4″ Wide x 12 3/8″ Deep.
Available in: Pine, Oak, Mahogany & Black Walnut
Features:
Solid wood with no stain/finish (unless specified in order)
Holds up to champagne size 750ml bottles
2 1/2″ legs to allow for toe kick molding
Available in 4 wood species
Choice of 5 different stain/finishing options available
Some assembly required (hardware and instructions included)
*Stain images are approximate and may appear different on different screens. If you are concerned about the final color, please contact us for a sample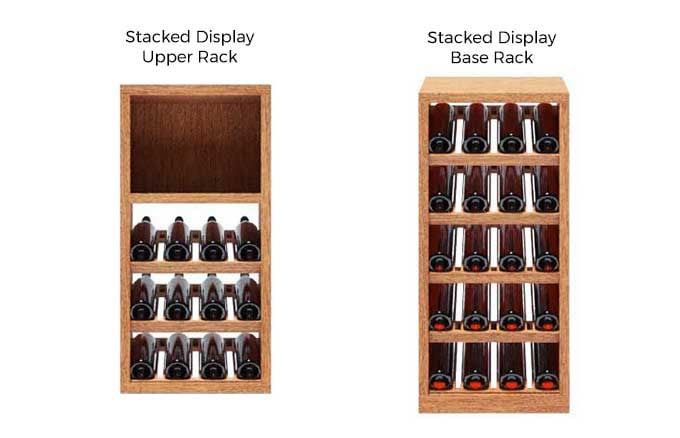 All of our Stacked Display Cabinets are assembled in a similar way. Our instructions cover multiple widths of cabinets and include a parts list to indicate the number of pieces you should receive based on the specific cabinet you purchased.

Assembly Instructions for Stacked Display Base Cabinets – all widths

Assembly Instructions for Stacked Display Upper Cabinets – all widths