Capacity: 48 Bottles
Dimensions: 38 1/4″ High x 27 3/4″ Wide x 12 3/8″ Deep.
Available in: Pine, Oak, Mahogany & Black Walnut
Features:
Wood Veneer Plywood with no stain/finish (unless specified in order)
Holds up to champagne size 750ml bottles
Available in 4 wood species
Choice of 6 different stain/finishing options available
Some assembly required (hardware and instructions included)
*Stain images are approximate and may appear different on different screens. If you are concerned about the final color, please contact us for a sample
Details:
Use alone or on top of a Base Rack
We recommend racks be attached to wall for safety (hardware for attaching to walls not included)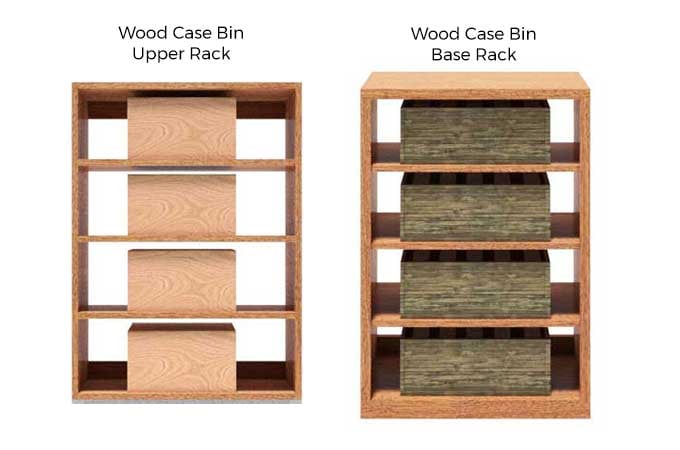 All of our Wood Case Bin Cabinets are assembled in the same way. Our instructions cover multiple widths of cabinets and include a parts list to indicate the number of pieces you should receive based on the specific cabinet you purchased.

Assembly instructions for all Wood Case Bin Cabinets

Assembly instructions for optional Doors and Drawers for Base Cabinets