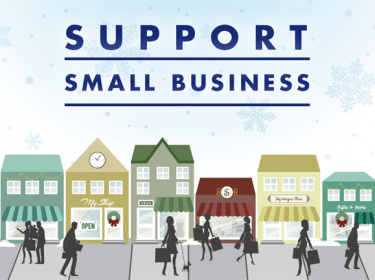 Here's why we should support Small Business Saturday
Small Business Saturday is an American shopping holiday that takes place on the Saturday after Thanksgiving, one of the busiest shopping periods of the year.
While Black Friday and Cyber Monday are still the biggest shopping days in our country, Small Business Saturday is becoming very important since it's launch in 2010.
Nowadays, Small Business Saturday is a holiday shopping tradition and a nationwide movement driven by millions of individuals. And it continues to grow.
Remember that replacing that large retailer for some small online shop can also bring some cool benefits!
Big chances are that you will get the same exact products with the same shipping expenses or even cheaper!

It is highly probable that the shipping infrastructure behind a small online shop uses the same exact channels that the big company. So why don't give it a try?

Whenever something goes in an unexpected way, you can always contact the owner and the problem will be fixed within a matter of seconds.
Why should we support small businesses?
Have you ever started a new company on your own? Everyone knows that one of the most complicated things when starting a new business is to compete with the big guys.
And that is why Small Business Saturday is the perfect holiday to support small commerces. Especially when it's about local businesses. And what is more local than friends and family?
That's right. A great way to support emerging businesses is certainly looking next to you. So why don't be the helping hand your best friend is missing.