Are you a wine enthusiast with a collection that's outgrowing your kitchen cabinet or pantry space? Are you looking to transform your basement into a cozy DIY Basement Wine cellar? To showcase your favorite bottles in style? Look no further! In this blog, we'll guide you through the exciting world of wine racks. Focusing on the versatile wine storage options. That are perfect for your DIY basement wine cellar project. Wood wine racks, metal wine racks, and floor-to-ceiling wine racks. Let's dive in and uncover the possibilities!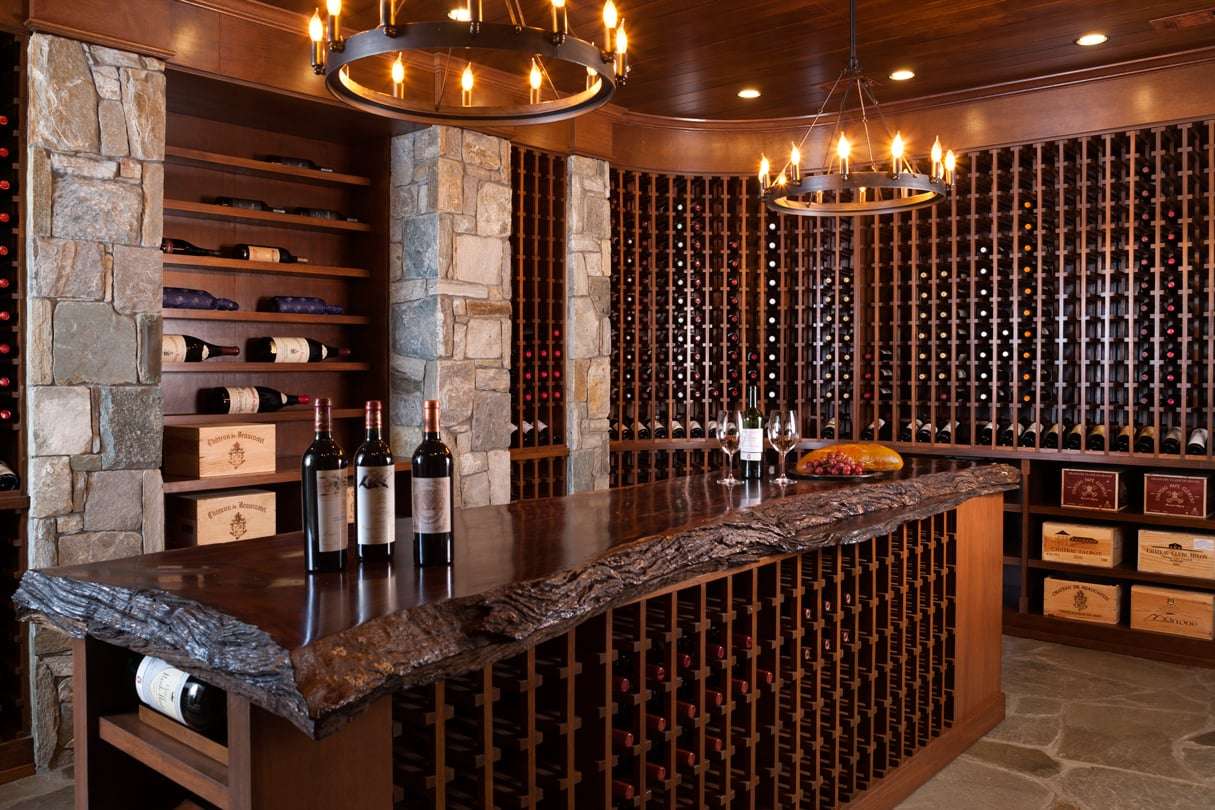 1. Wood Wine Racks: A Timeless Elegance
Wood wine racks are a timeless choice that adds a touch of warmth and elegance to any space. Made from various types of wood such as pine, oak, or mahogany. These racks offer both functionality and aesthetics. Their natural beauty enhances the ambiance of your basement wine cellar. Therefore creating an inviting atmosphere for your wine-tasting endeavors. With options ranging from simple modular designs to intricate custom-built creations. Wood wine racks provide the flexibility to cater to your collection's size and layout.
2. Metal Wine Racks: Contemporary Charm
If you're drawn to a more modern and sleek aesthetic, metal wine racks might be the perfect fit for your DIY wine cellar. Available in a range of finishes like black, chrome, or copper, metal racks offer a contemporary and minimalist look. They are known for their durability and ability to blend seamlessly with various interior designs. Additionally, metal wine racks often come in modular forms. Thus allowing you to expand your storage as your collection grows. These wine racks not only showcase your bottles. But also add an artistic element to your cellar's design.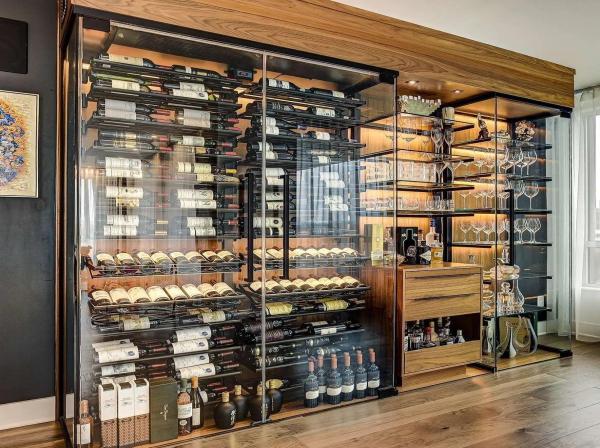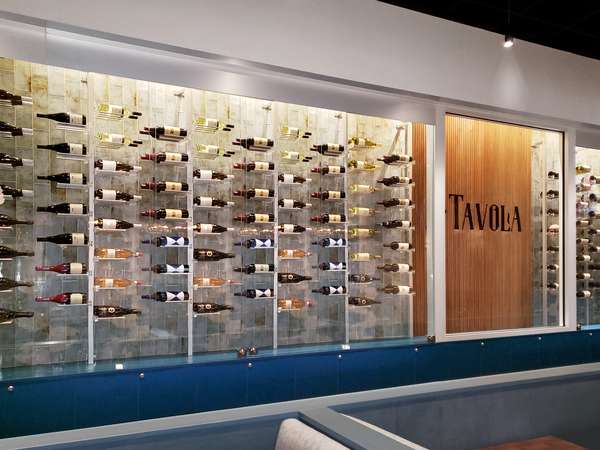 3. Floor-to-Ceiling Wine Racks: Maximizing      Space
When you're working with limited square footage, utilizing vertical space is essential. Floor-to-ceiling wine racks are designed to make the most of your basement's height. While providing an awe-inspiring display for your wines. These racks can be made from wood, metal, or a combination of materials. Hence offering the best of both worlds in terms of aesthetics and functionality. They create a captivating focal point and offer easy access to your collection. All while maximizing the use of vertical real estate.
4. Efficiently Showcase Your Collection              With Wine Pegs
Looking for a modern and space-saving way to display your wine collection? Wine pegs offer a unique and eye-catching solution. These wine pegs are often made from durable materials like metal or acrylic. Thus elegantly hold your wine bottles by the neck. Creating a minimalist floating effect on your wall. When you have little floor space, wall-mounted wine pegs come to the rescue. These versatile storage systems allow you to create a visually stunning display on any wall. With easy access to each bottle, you'll have a functional yet artistic way to organize your wines.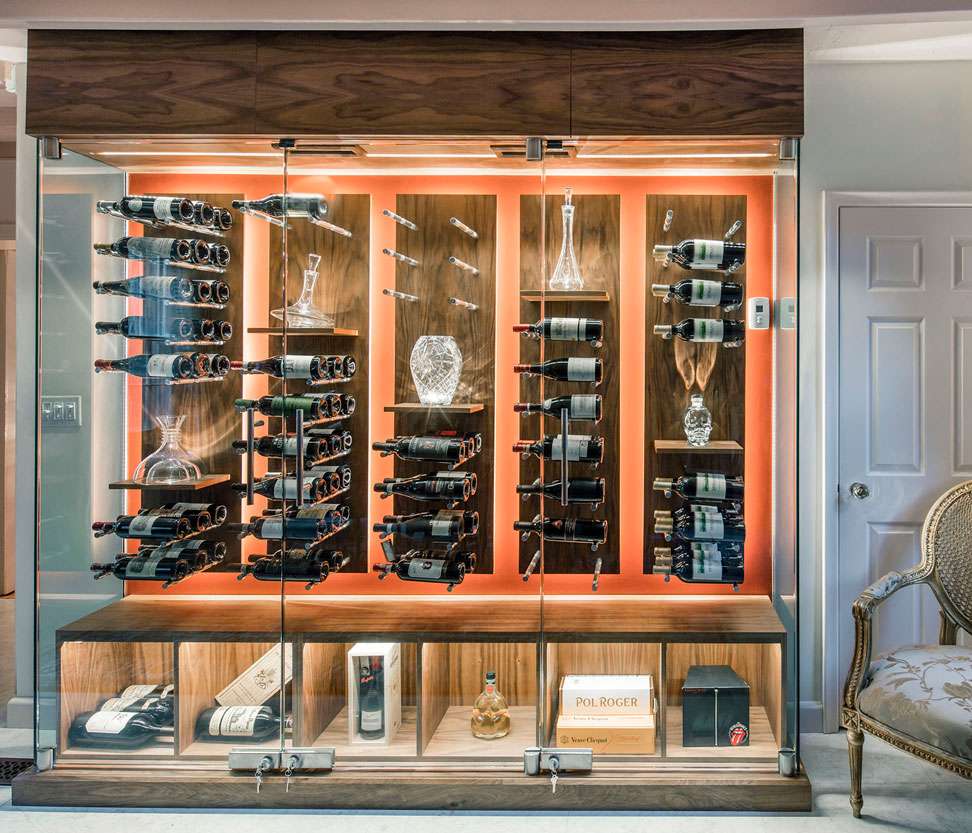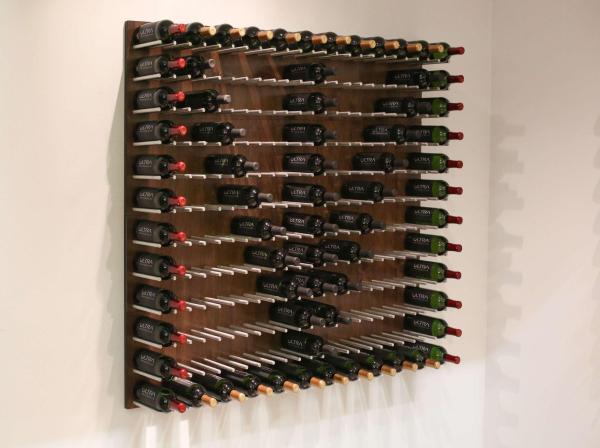 5. Unveiling Fusion Wine Panels: Where            Artistry Meets Wine Storage
Introducing a revolutionary way to marry art and functionality in your wine storage solutions – Fusion Wine Panels. These innovative panels are made to seamlessly blend into your living space. While transforming the storage and display of your wine collection into a true work of art.
Sat - Sun 9 AM - 1 PM CST